Color selection in the room design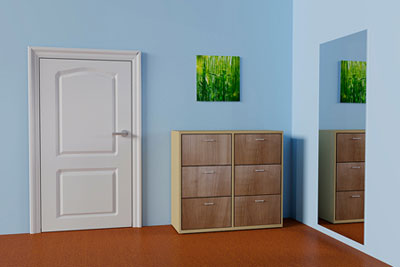 Without sunlight there would be no life and no colors. Without colors and tints we could not perceive the world visually. We are guided by colors, thanks to the difference between color brightness and tones we recognize objects and their properties. Colors affect our subconscious, evoke various associations and feelings and can even heal.
Murals are the quickest and most effective way to bring popular color into your apartment or house. Whether in the bedroom or in the kitchen - with a cleverly selected mural you can emphasize the color climate of a room in a particularly harmonious way and create an individual atmospheric atmosphere.
The color scheme of a mural can change the color climate of the room:
support (e.g. complete children's room including murals in different shades of pink)
add (e.g. living room in light blue, mural in fresh green)
or create a contrast and set a strong accent. It would be ideal if another element in the room had the same color (e.g. bedroom in white, mural and ceiling on the bed in blue)
Color division: short and sweet
A color is the property of an object to selectively reflect the sun's rays. There are many classifications according to which colors are divided. Basically, these are divided into colorful - achromatic, warm - cold, gloomy - saturated.
Colorful / achromatic.
The chromatic colors include all visible colors of the color wheel - so-called primary colors red, blue, yellow and mixed colors orange, green, violet and also Brown. The achromatic colors, also called neutral, are white, black and all shades of Gray.
Warm cold.
The warm colors are: red, orange, Yellow, Brown and its shades.
The cold colors include green, blue, violet and also its shades.
Saturated / gloomy.
Basically, the colors are saturated. If black is mixed in, you get dark shades.
Continue reading:
Back to home page